THE ULTIMATE GUIDE ON STYLING YOUR THROW PILLOWS
One of the simplest ways to instantly upgrade and breathe freshness in your living room is switching out your throw pillow covers. Choosing covers of the right color, size, and texture will give your home an entirely different feel!
But which one to choose?
It often can be challenging to select pillow covers from a wide variety of patterns, styles, and materials. In this article, we will help you get it right every time!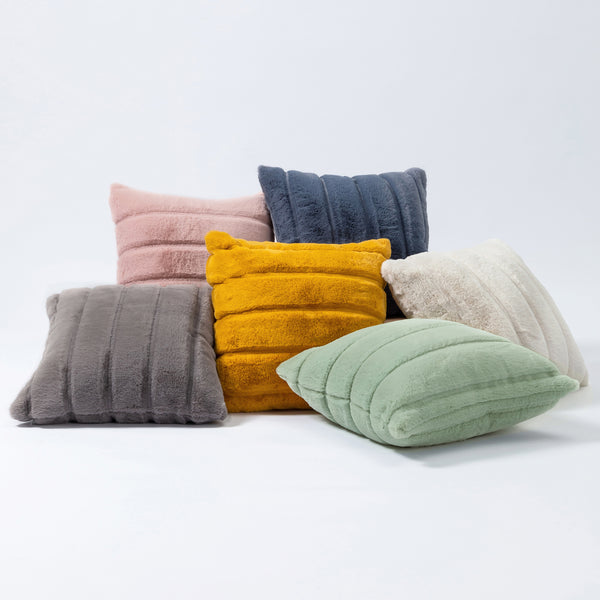 How to choose the right color(s) for your pillow cases?
Choosing colors from your home "General color palette" is the rule that applies to almost any decorative element you add to your living space.
When picking the right color for your new sofa throw pillows, you can follow one of these options:
You can contrast the covers with your couch and make your interior design look more dramatic. Just pick the color for your covers from your Home Color Palette, which is in contrast with the couch.

Create a harmonious setting on your couch by picking the living room pillows that closely match to it.

Create a "color story" by getting decorative pillow covers of three different colors pulled from various sources in your living room.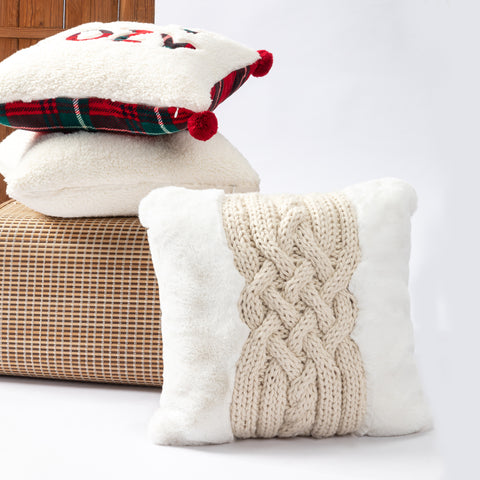 What texture to choose for your pillows?
The texture of your home décor items indeed adds depth and style to your entire design! Considering texture is especially important when choosing pillow covers in monochromatic colors. You can achieve amazing results by combining various textures performed in matching colors. Layering pillowcases of different textures makes your entire home décor design feel unique. Including fur accents would surely make your space look and feel extra warm and cozy, which is perfect for winter days. 
But fur or faux fur items are not limited to only using them on cold winter days. Fur decorative pilows have been a popular trend over the past few years for their luxurious look and feel.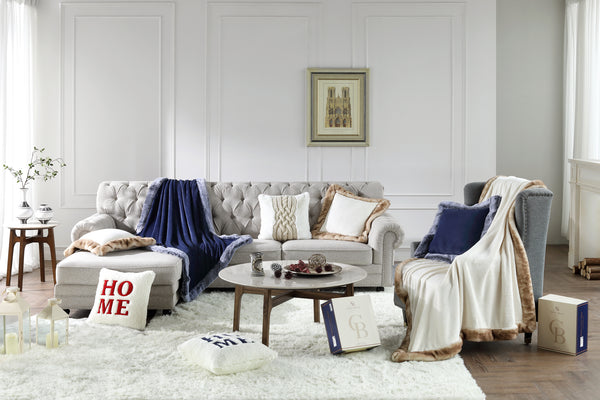 How to mix and match the patterns?
Incorporating sofa pillows with fancy patterns into your home décor adds visual interest and chic. Mixing decorative pillows that feature different patterns could be challenging, but here are the steps on how to do it right:
After you selected the first pattern, pick the second pillow cover of a large pattern or solid in one of the colors from the first pillow. To go further, you can select the third pillow with a smaller pattern in another color from the first pillow.

The second way to go is to pick the leading pattern and then select the rest of the pillow covers performed in one of the colors from the leading pattern. 

Arrange larger pattern throw pillowcases in the back and smaller ones in front when decorating your couch to achieve harmony, even if you are using a variety of different patterns and colors.
How to choose the right size for your cushion covers?
Cushion cases of square shape come in even-numbered sizes, ranging from 16"x16″ to 24"x24". 
Rectangular covers can vary but usually come in the sizes 12"x18", 12"x 20", or 12"x 24". 
When buying square pillow covers, follow this tip to transform your pillows from lazy and slouchy ones to a floppy and pretty ones like the ones you can see in the picture. The secret is to match pillow covers with inserts that are 2" larger than. For example, if you have 22" square inserts, get the covers of 20". The same rule applied to the rectangular ones. In case you have 12" X20" inserts, think about getting 12" X18" pillow covers.
How many pillows to choose to style your sofa? 
The same rule that applies to flowers, pictures hanging on walls, and bookshelves, applies to pillows. Go for odd numbers! Odd numbers look more aesthetic, modern, and fresh. After you master a combination of three, go for five and even seven pillows if you have a large selection.
On the other hand, couch pillow covers of even numbers look more traditional, featuring symmetry and balance. Even numbers of similar pillows on your couch or bed will look orderly and clean.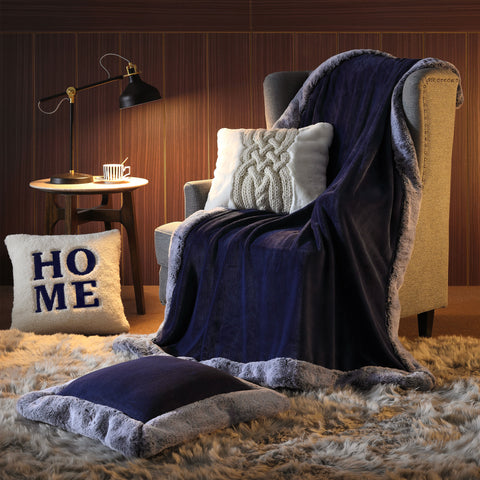 Bonus section (How to pick and match shapes?)
Above, we were talking about matching and mixing pillow covers of different textures, colors, and patterns. But what about the shape of the pillows?
The shape of your throw pillows for couch plays a vital role in determining how comfortable or formal your home décor is. To set up a more comfortable, homey environment, go for square or rectangle pillows, while round or bolster shapes tend to make it more formal.
Same as for patterns, you absolutely can go for mixing different shapes and accenting your pillows within your living room. Following the rule "from large to small," you can put the larger pillows at the back and the smaller ones in front.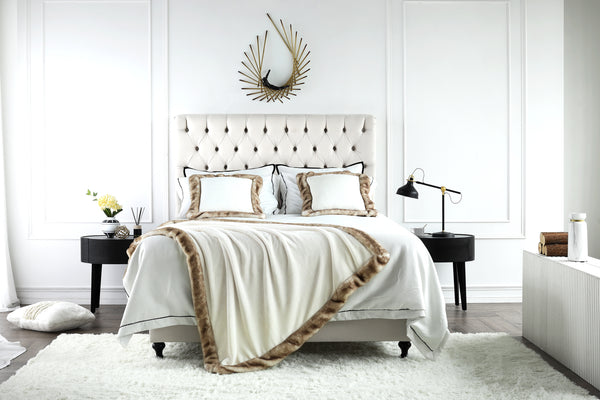 Where to buy pillow covers?
Cozy Bliss provides a variety of decorative throw pillow covers of different sizes, shapes, and textures. Ultra-soft, comfy, and warm, our luxury pillow covers are crafted to add style and comfort to your home. Exquisite texture and gentle colors make them a perfect addition to any home interior.
After learning all the secrets of making the right choice for your pillow covers, visit our store and see what pillow covers would work for you the best!
To stay up to date with our new arrivals, special offers, free giveaways, and once-in-a-lifetime deals, sign up for our monthly newsletter.
Leave a comment